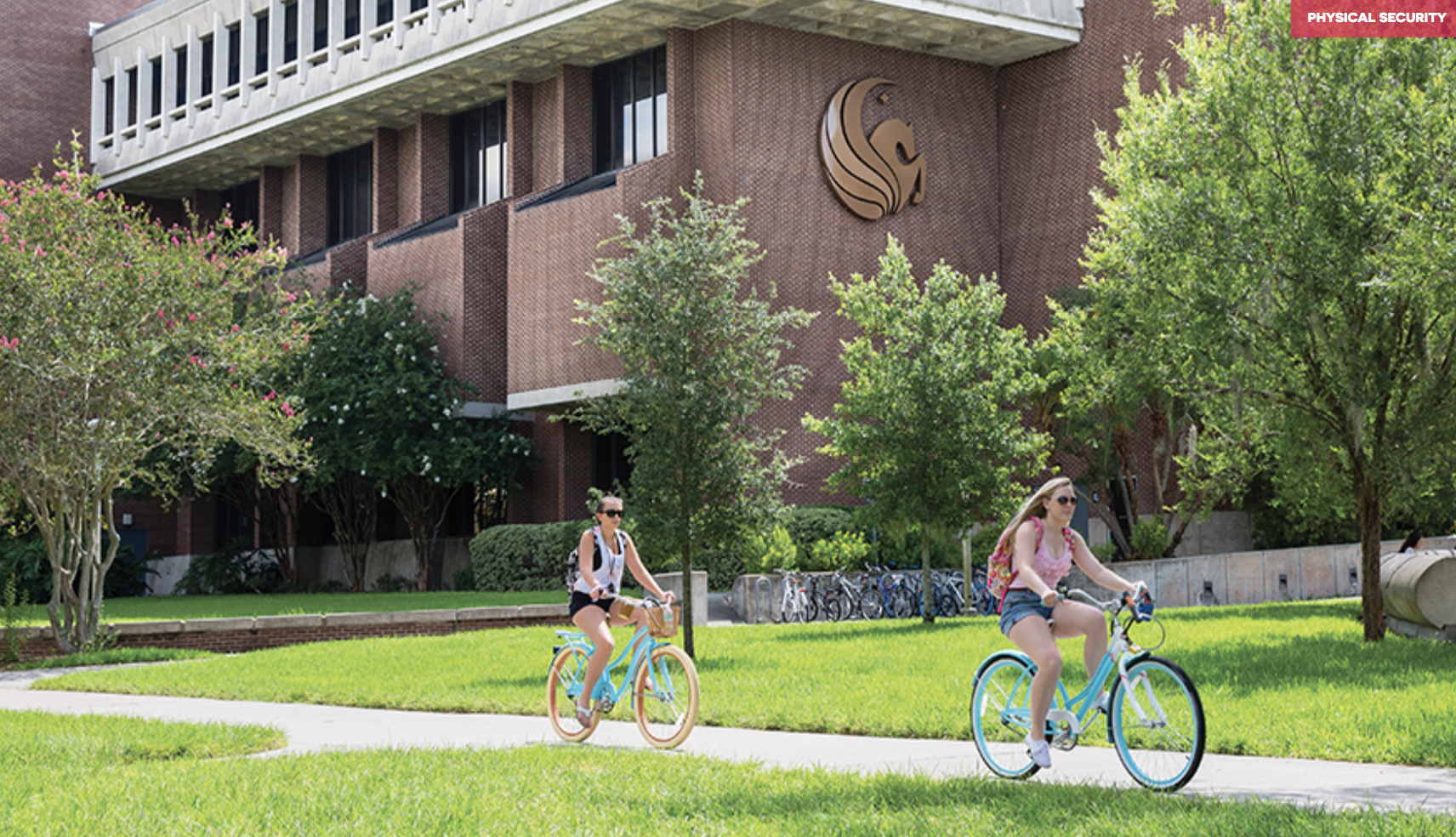 ​In March 2013, a student at the University of Central Florida (UCF) was poised to carry out a gun attack in Tower 1, a dormitory that hosts 500 students. He planned to pull the fire alarm, then start shooting his classmates as the building was evacuated. When it came time to carry out the attack, however, his weapon jammed. As responding officers closed in, he took his own life.
While security cameras at the Orlando-based university captured the incident, first responders were unable to view video during the situation because it was hosted on a local server and getting to the recorder would possibly put them in harm's way. Similarly, during the investigative period, the building was locked down, and the video could not be accessed.
In the immediate aftermath of the active shooter situation, it took more than eight hours to get in touch with the person in charge of the video management system for the building, says Jeff Morgan, director of security and emergency management for UCF. The sworn campus police department ended up having to confiscate the local network recording device as evidence.
The active shooter situation, which highlighted the limitations of the campus video infrastructure, helped the university realize it was time to reevaluate its security technologies. "We knew we were one weapon jam away from our own Virginia Tech here at UCF," he says, referring to the April 2007 massacre that resulted in the death of 32 people in Blacksburg, Virginia. "That's when we realized we needed someone to come in and fix it. We can't have folks without access to those cameras when needed, and not being able to get a hold of people in the middle of the night."
Strategy. The department decided to hire a subject matter expert from the security world–someone who could bring in a mix of technologies that were scalable for the growing campus and user-friendly.
In December 2014, UCF hired Joseph Souza, CPP, PSP, as its assistant director of security. Souza says he was immediately interested in integrating the university's disparate video systems into one platform.
"We had 58 different camera servers run mostly by IT across the university, and there were no standards on how the camera systems were run," Souza notes. "There was no standardization on what cameras were purchased, recording resolution, frame rate, duration, or retention."
The access control system was also in need of an upgrade, he adds. "We had several different access control systems, several different key systems; none of that had been consolidated in any way."